Security Fencing and Gates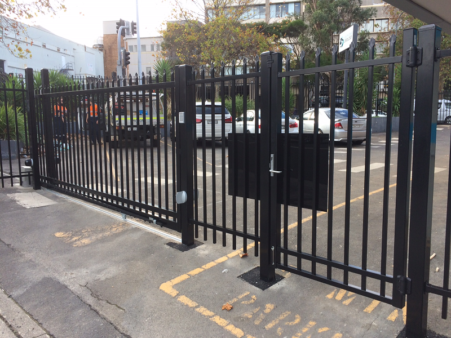 Security Fencing and Gates.
Security Fencing and Gates. KELRYAN supply and install manual and automatic security gates for commercial and industrial perimeter security applications. Perimeter security should be carefully considered as part of any business security strategy. Perimeter security is an intricate part of any strategic security plan. It acts as a physical barrier that can significantly reduce your businesses exposure to break and enter scenarios. They increase the time it takes to enter and exit a property and make it harder to remove assets from the site when compared to a site without perimeter security.
KELRYAN – Sales, Installation & Service – Sydney, Wollongong, Newcastle, Canberra, Sutherland, Campbelltown, Nowra & Ulladulla.
Showing the single result