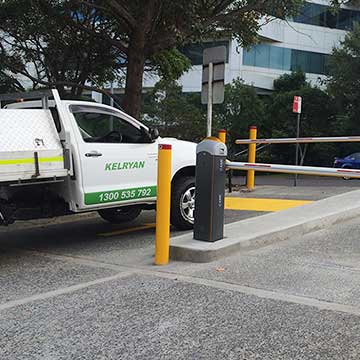 About
Kelryan Group services clients in government, mining, commercial, retail, industrial & residential sectors.
Established in 2007  KELRYAN has become a leader in parking, automatic gate, high level security, automation and traffic safety industries.
KELRYAN clients are based right across NSW & ACT including Sydney, Newcastle, Wollongong, Canberra, Nowra, Singleton & Ulladulla. Our clients include Local & State Government, Mining, Construction, Retail, Agriculture, Commercial & Heavy Industry.
KELRYAN is fully compliant. KELRYAN operates under a NSW SLED Security Industry Licence (Master Licence 409606972) that is issued and regulated by the NSW Police Force and our compliance is monitored by EBIX, RAPID GLOBAL, COMMUNITY SELECT & DAMSTRA. KELRYAN is mining industry compliant and our company holds the appropriate public liability and other required industry and government mandatory insurances and licences.
KELRYAN is different. Not only do we sell products but we install and provide ongoing service to our clients. All installation work and service contracts are conducted by our people, our project managers, designers, engineers and site technicians. KELRYAN provide the complete package. Sales, installation and service.
Our wide range of quality products and services allows us to provide you with the total parking, automatic gate, high security, automation and traffic safety solution.
For more information contact KELRYAN 1300 535 792