URBACO Retractable High Security ONE40 Bollard
A single high-security ONE40 EVO bollard can withstand the impact of a 7.5T truck travelling at 64km/h.
After the impact, the bollard still ensures the security of the access point. The ONE40EVO high-security bollard is designed to control access to sensitive sites and protect strategic access points from terrorist attacks.
ONE40 EVO: Retractable
Use:    Regular to intensive
Material:    High-strength steel
Display device:    Class II reflective band (white)
Illuminated ring:    Leds (Red: Standard, White: Optional)
Dimensions (mm):    Ø250 x H1000 (Above ground)
Motorizations:    Standard external hydraulic
External hydraulic E.F.O. (Emergency Fast Rising Operator)
Standards:    ISO EN 124 – Class F900 (up to 90 tonnes) approved / In compliance with NFP98-310 standard / In compliance with the French PMR decree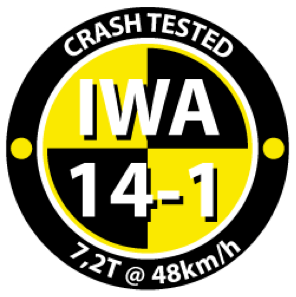 Certified: IWA 14-1:2013 Bollard V/7200[N2A]/64/90:2.6*
Energy impact: 1 290kJ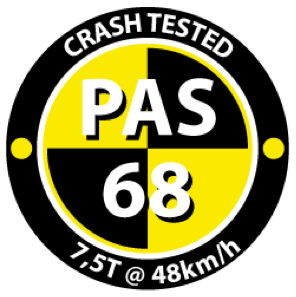 Certified: PAS68:2013 Bollard V/7500[N2]/64/90:2,4/15,5*
Energy impact: 1 290kJ
Sales, Installation & Service – Sydney, Wollongong, Nowra, Campbelltown, Sutherland, Ulladulla, Newcastle & Canberra. For more information contact us 1300 535792.